The new 'Full Concert 34' model is specially designed for players who want heavy, concert gauge strings and a feel very similar to a pedal harp, including full concert string spacing.
The heavy gauge strings provide a rich, resonant tone combined with a strong bass from the larger soundbox. This model has a great dynamic range, responding well to the most delicate playing techniques as well as very powerful playing when required.
The Full Concert model also uses a carbon fibre reinforced frame plus titanium tuning pegs to minimise weight, producing a very portable harp weighing around 9.5 Kg ... or as little as 8Kg with a Carbon Core.
Pricing
Full Concert 34 prices from £4120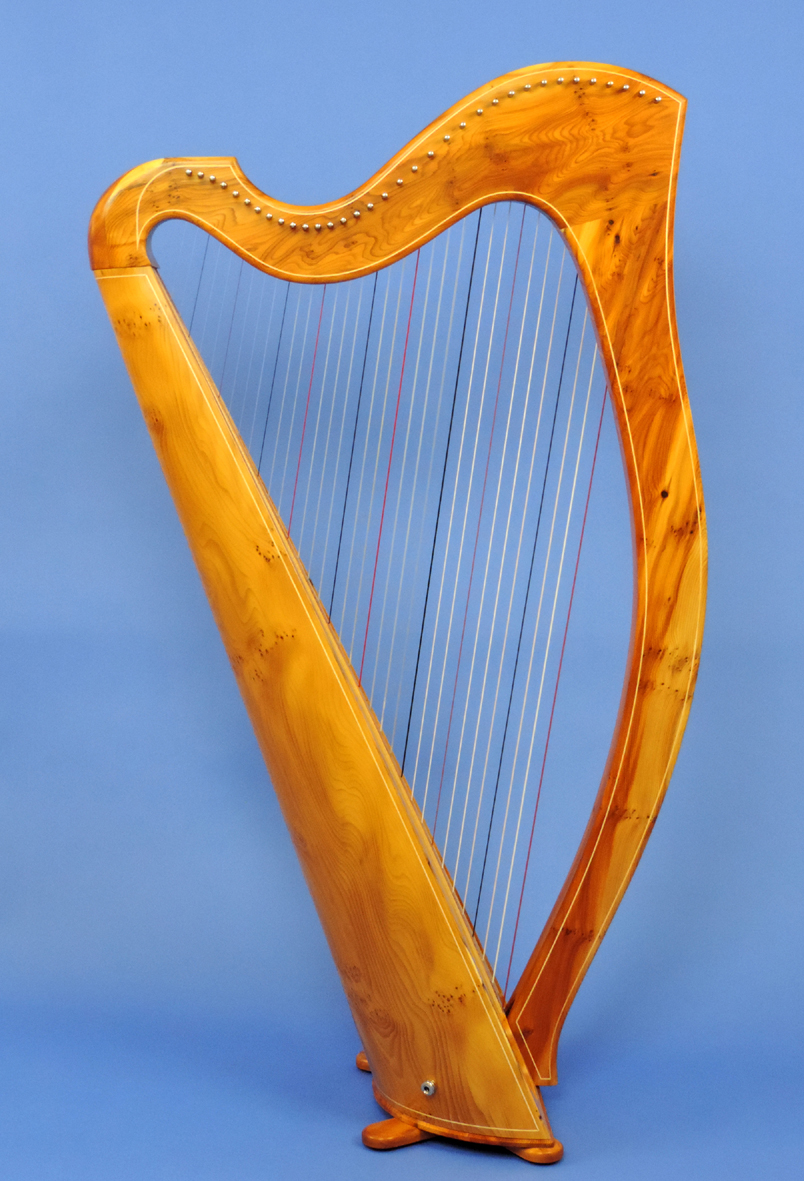 Options
Wood: White Maple, American Walnut, Figured Maple, English Walnut, Scottish Yew or Cocobolo.
Inlay: Profile Inlay or Full Inlay.
Strings: Heavy Gut or Carbon strings.
Levers: Gold Camac levers or Norris Jazz Levers.
Soundbox: The Full Concert 34 has a large soundbox as standard.
Core: Choose either a wood or carbon core.
Height: 119cm.