I am very pleased with the new Light Bright 36 harp with its 2 additional bass strings taking this model down to a very useful low A. With its slightly larger soundbox, the new 36 string has an impressive sound with a good rich, strong bass, a bright treble and a well balanced sound across its full 5 octave range.
Utilising light weight components including titanium tuning pegs, this is a very portable 9.5Kg harp even with its extended range of 36 strings, or as little as 8kg if made with the light-weight Carbon Core. With a choice of Gold Plated Camac levers or Norris Jazz Levers and profile or full inlay.
Pricing
Light Bright 36 prices from £4120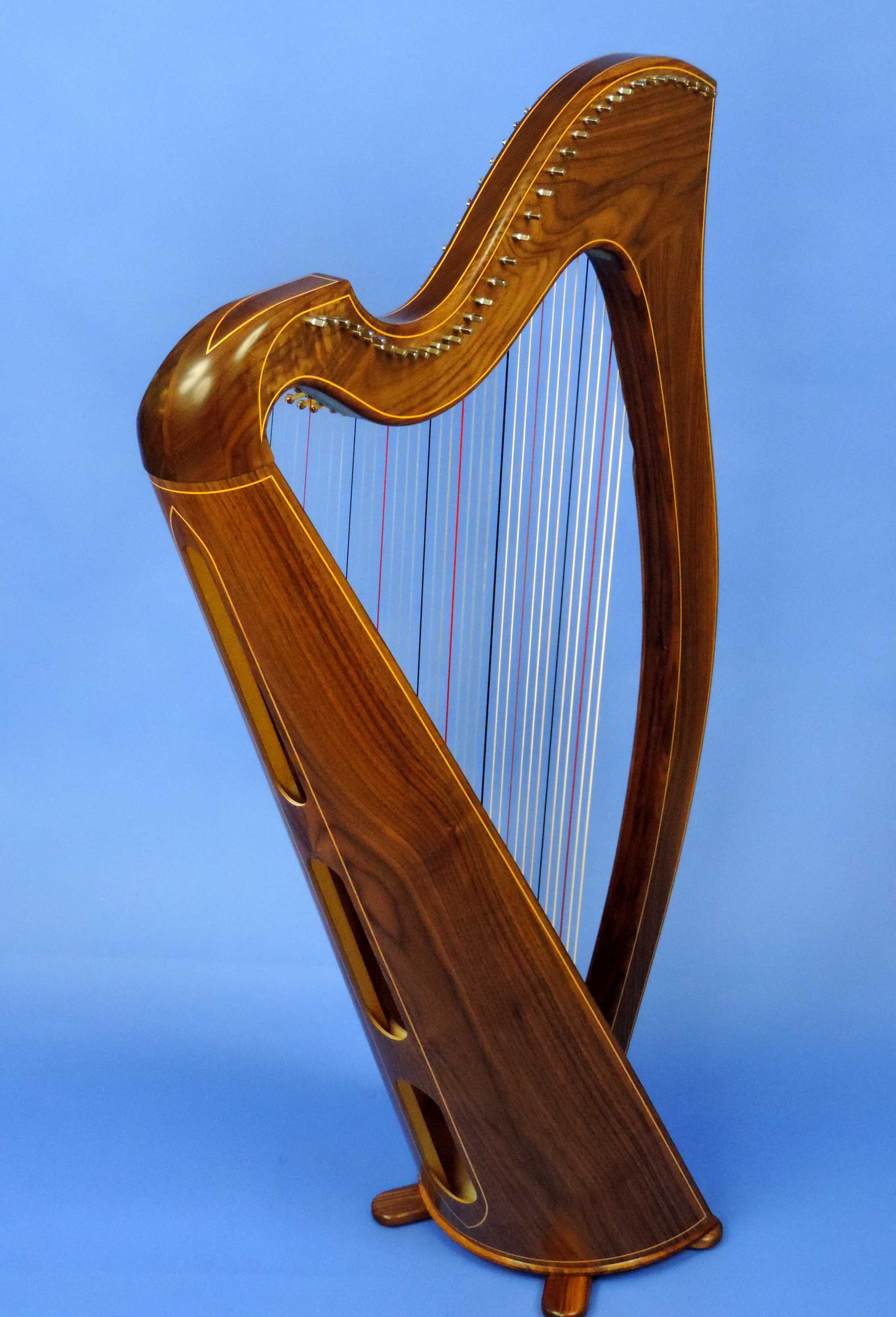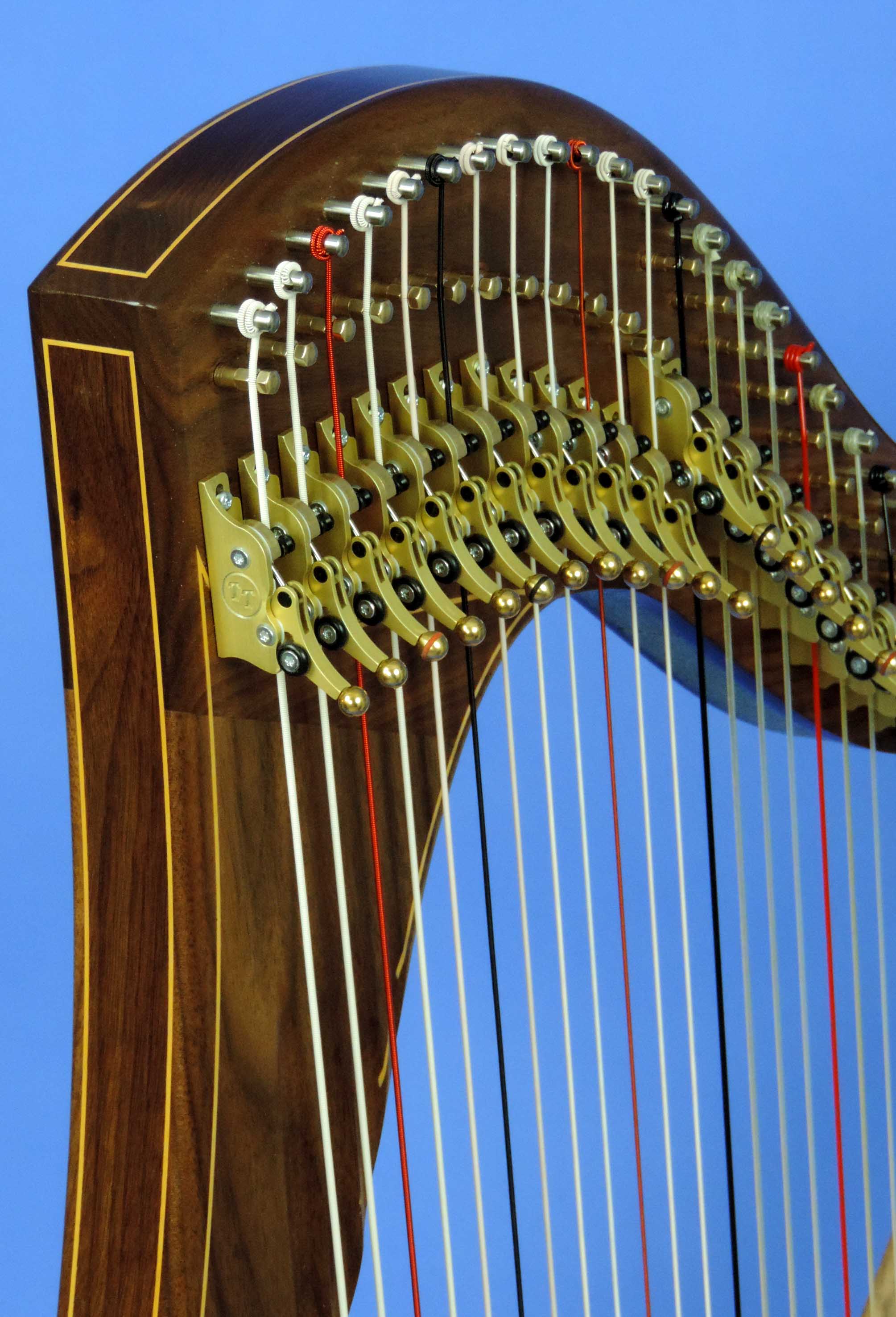 Options
Wood: White Maple, American Walnut, Figured Maple, English Walnut, Scottish Yew or Cocobolo.
Inlay: Profile Inlay or Full Inlay.
Strings: Heavy, Medium or Light Gauge, Gut or Carbon.
Levers: Gold Camac levers or Norris Jazz Levers.
Soundbox: The Light Bright 36 comes with a large soundbox as standard.
Core: Choose either a wood or carbon core.
Height: 119cm.