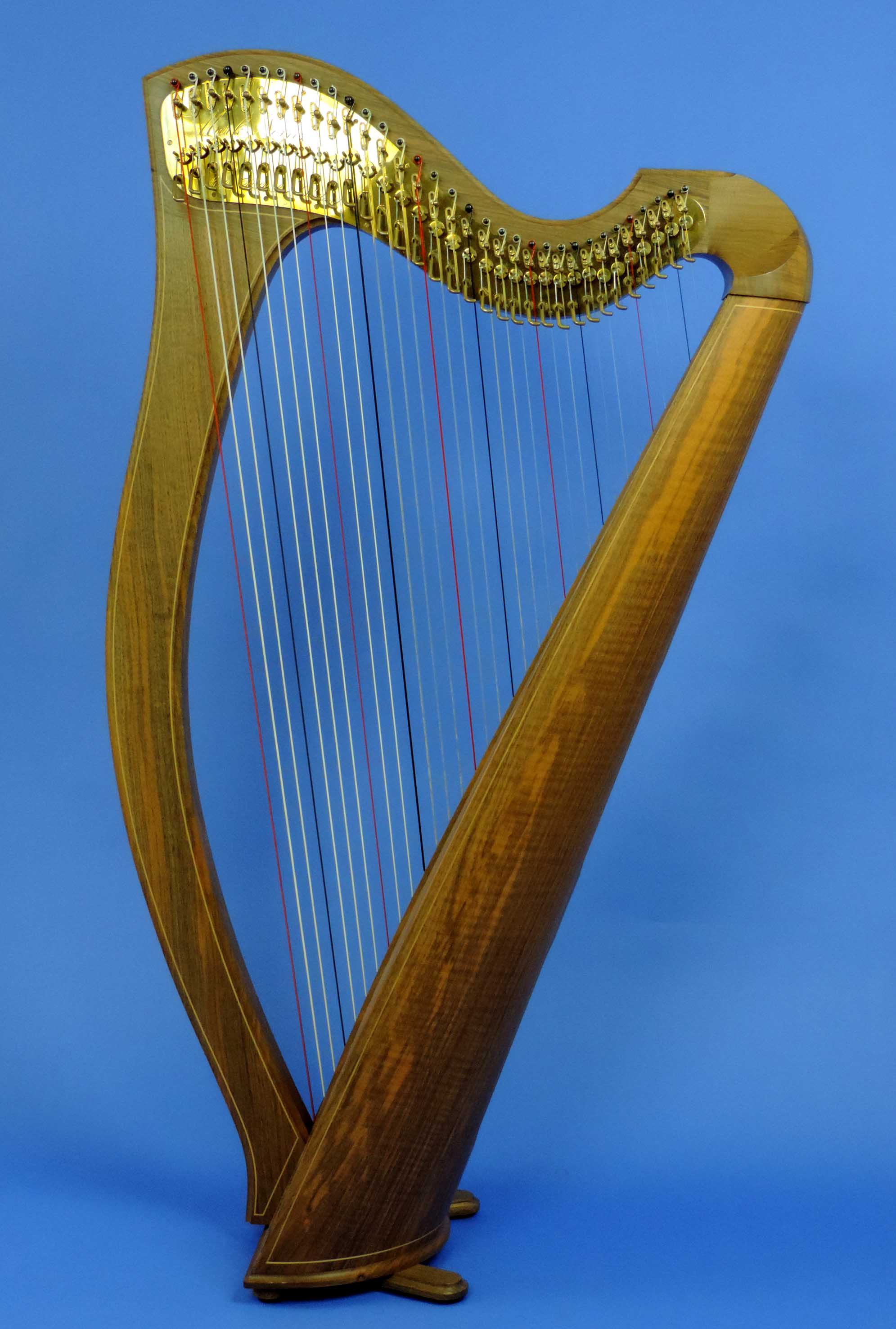 A second hand Norris Round-Back Harp in English Walnut with Full Boxwood Inlay and Norris Pro Levers.
Made in 2000, this harp has been well looked after and is in excellent condition for its age. Currently strung with Heavy Gauge Gut strings ( but could be re-string with Medium or Light strings if required ).
Located at Mark Norris Harps in Stobo, this harp is available for immediate collection / delivery.
Price £3,900
Options
Wood: English Walnut.
Inlay: Full Boxwood Inlay.
Strings: Heavy Gauge Gut ( could be re-strung with Medium or Light Gauge strings if required ).
Levers: Norris Pro Levers.
Soundbox: Standard Soundbox.
Core: Standard Wood Core
Height: 114cm.